SmartLeash®
New And Improved For 2023!
Regular price
Sale price
$22.95 USD
Unit price
per
Sale
Sold out
What Size Do I Need?

SMALL:

Up to 22lbs / 10kg – 12 foot length

Dachshund 🐶

MEDIUM:

Up to 40lbs / 18kg – 14 foot length

Beagle 🐶

LARGE:

Up to 65lbs / 29kg – 15 foot length

Labrador / Retriever 🐶

XL:

Up to 95lbs / 43kg – 15 foot length

Golden Retriever 🐶
Share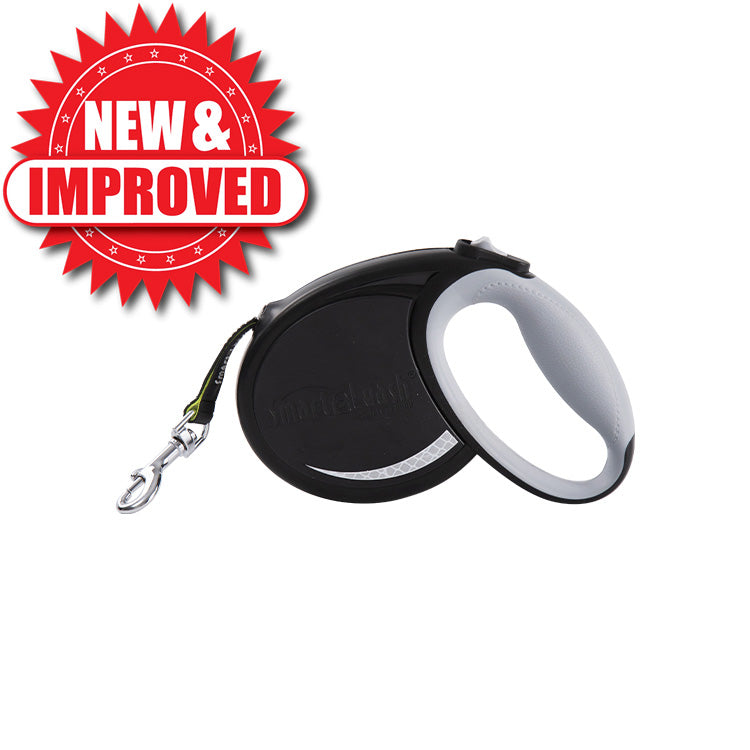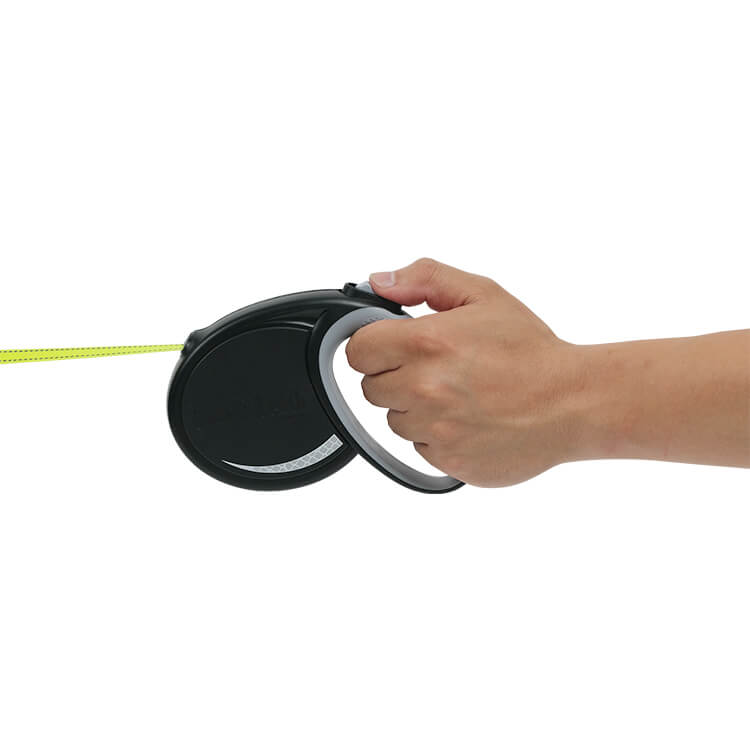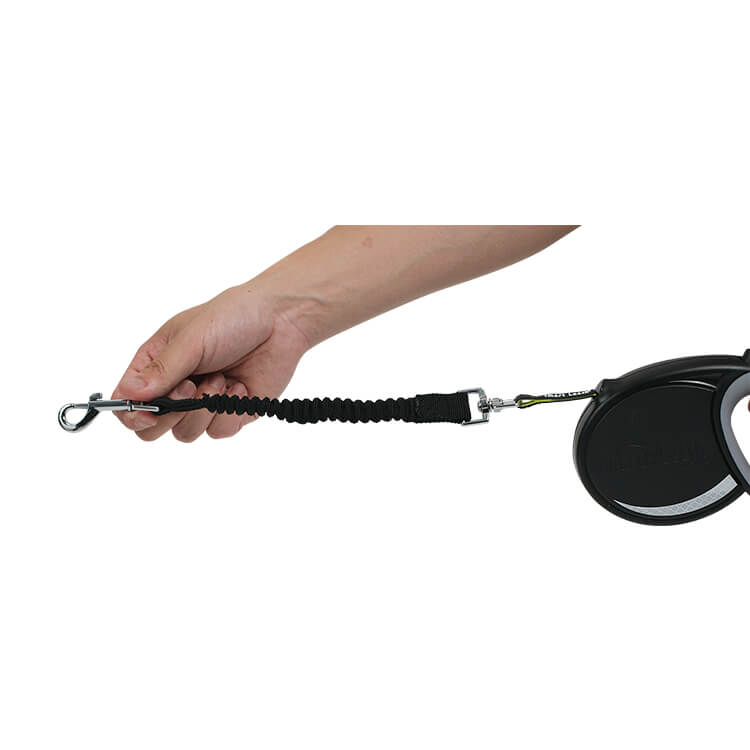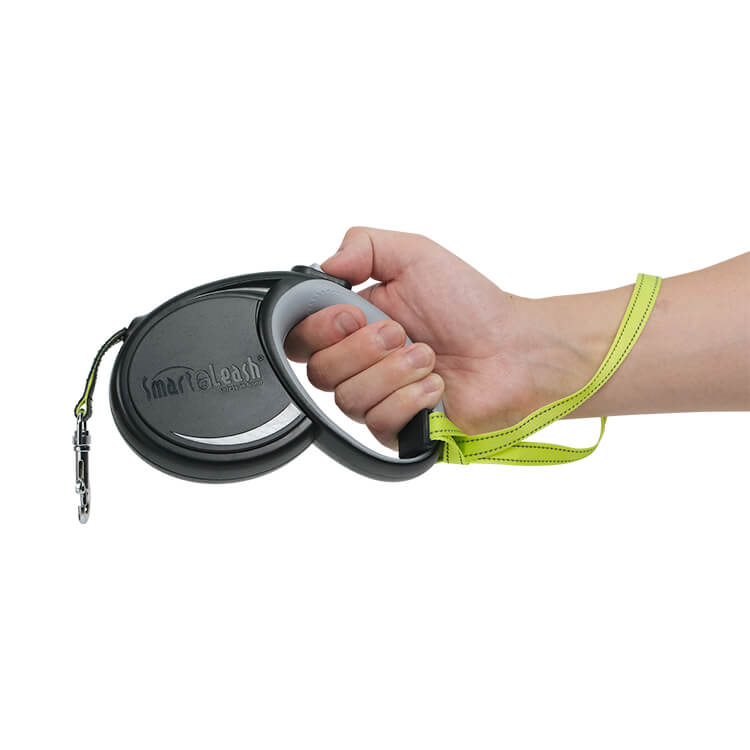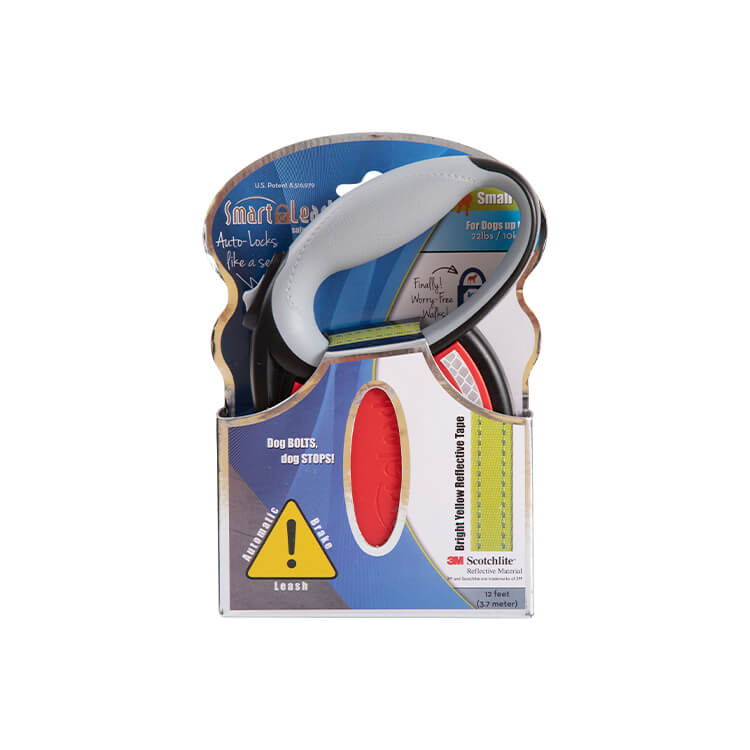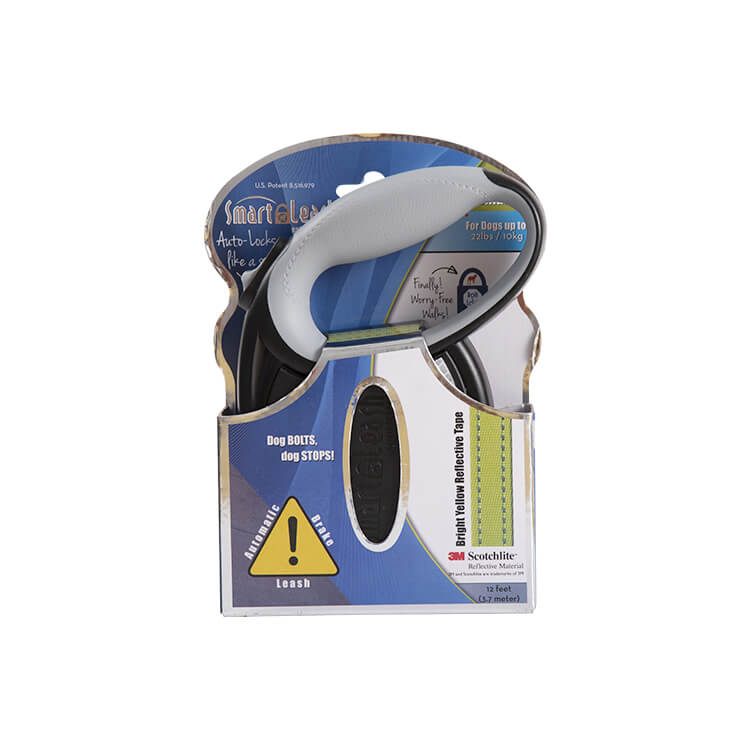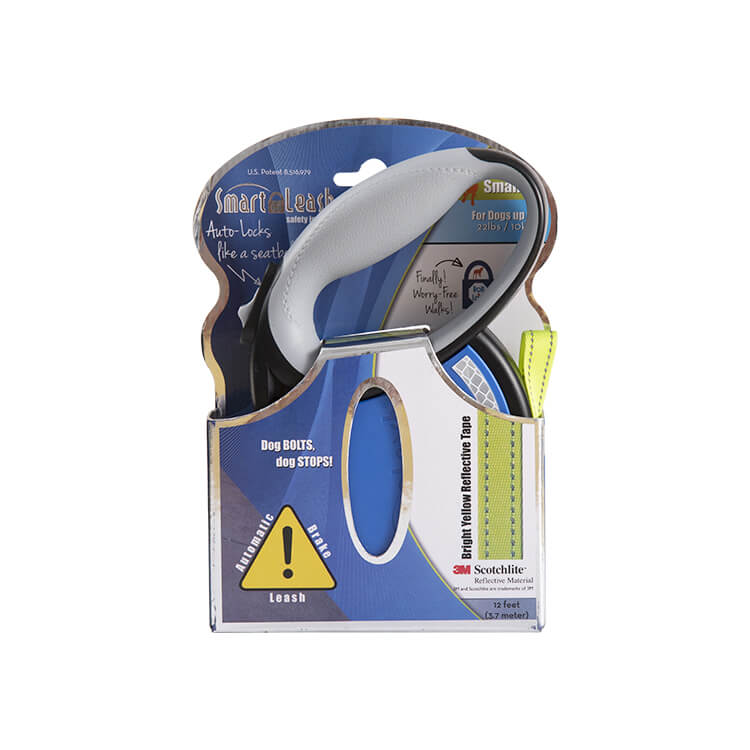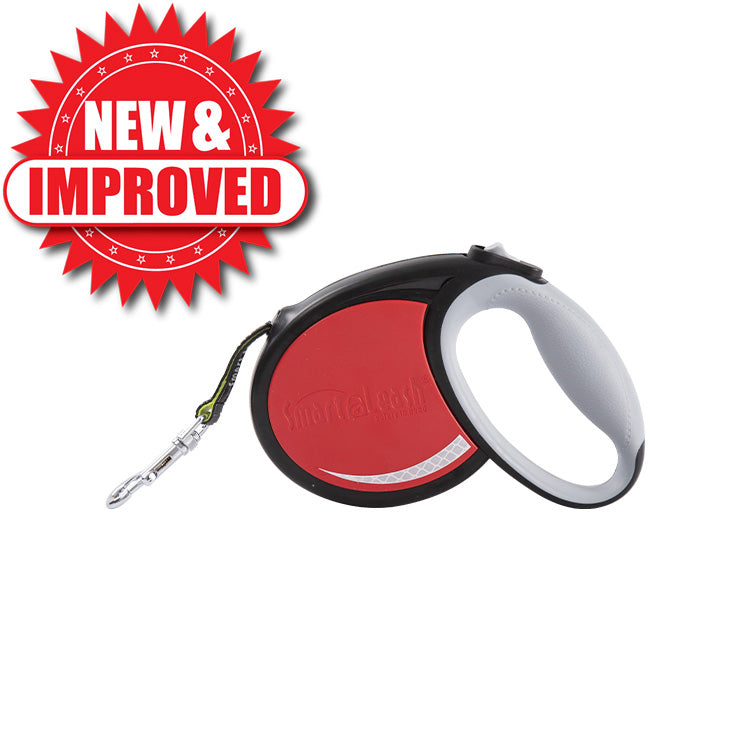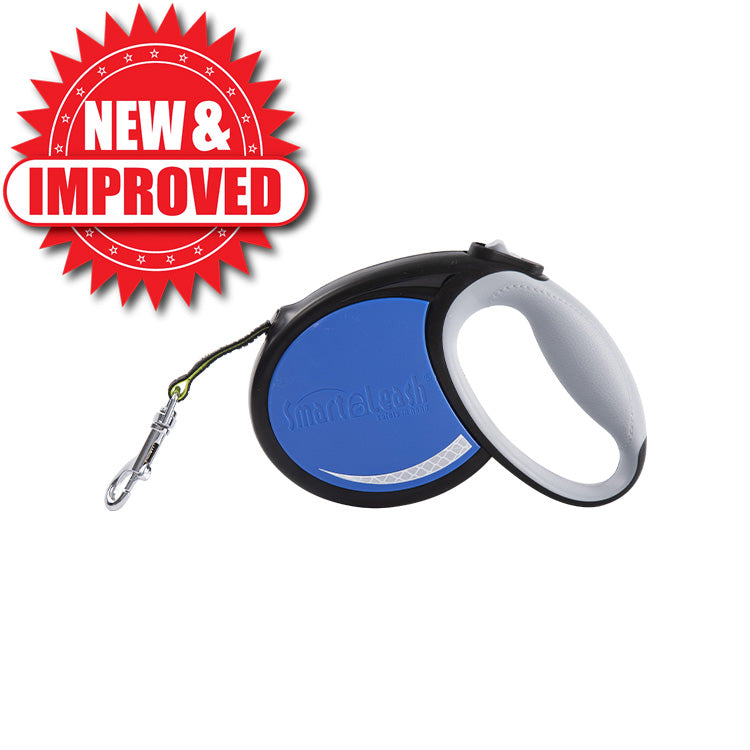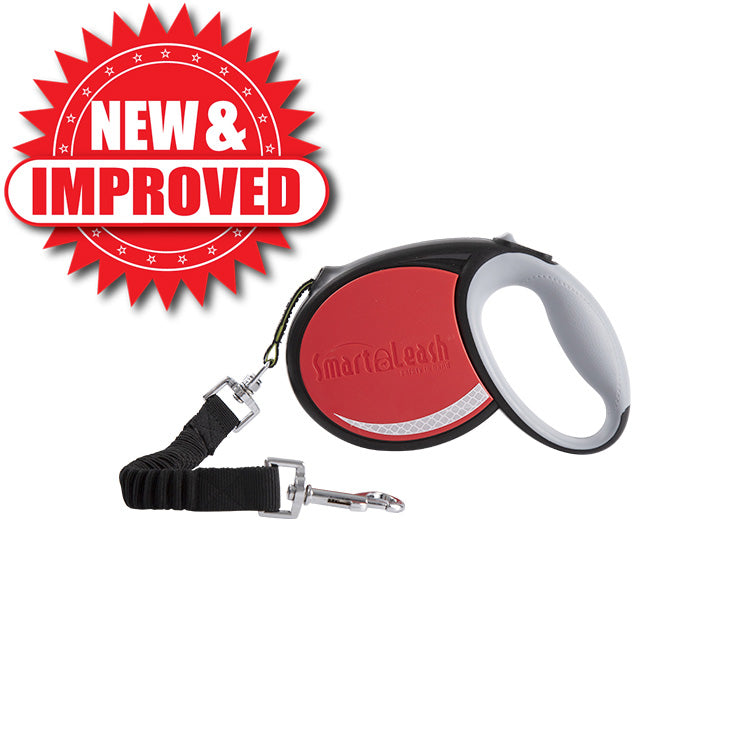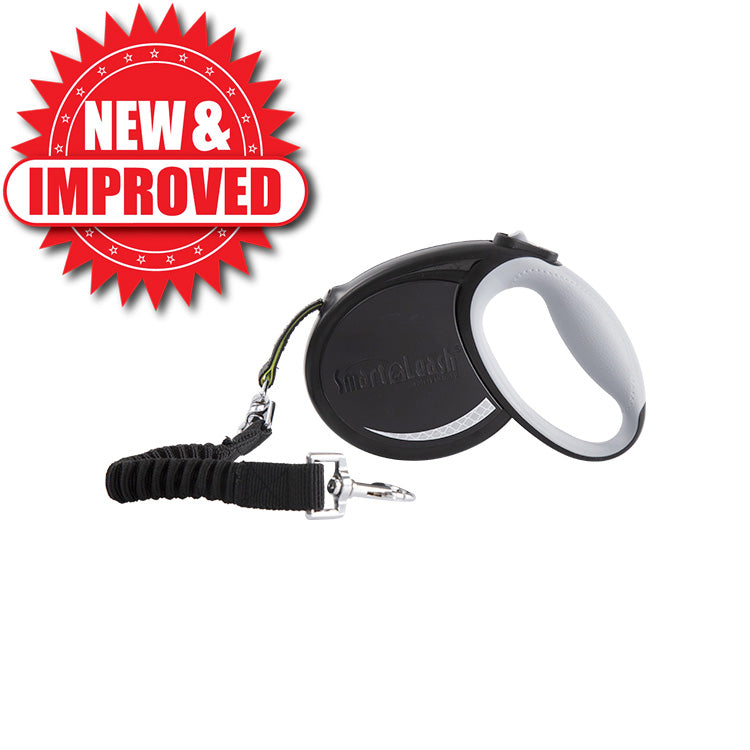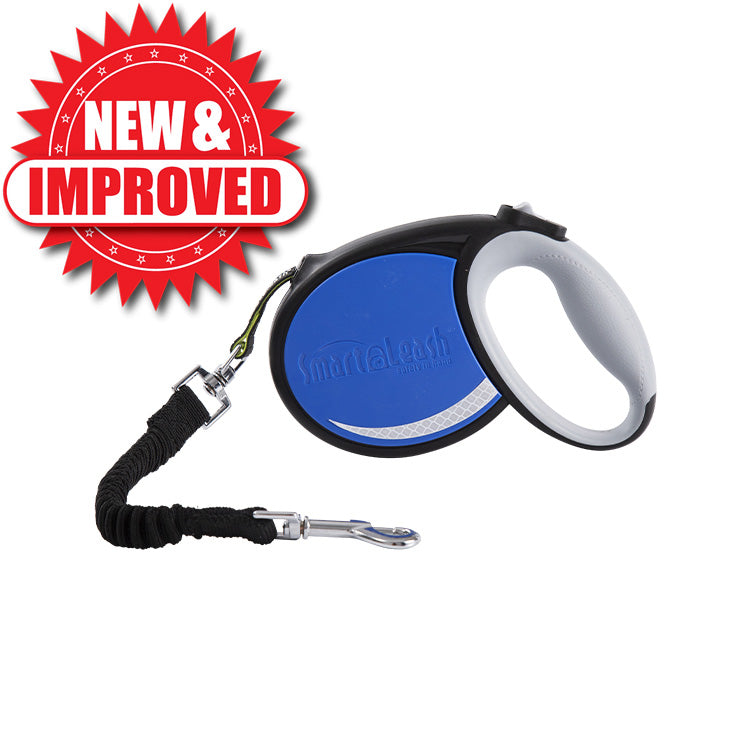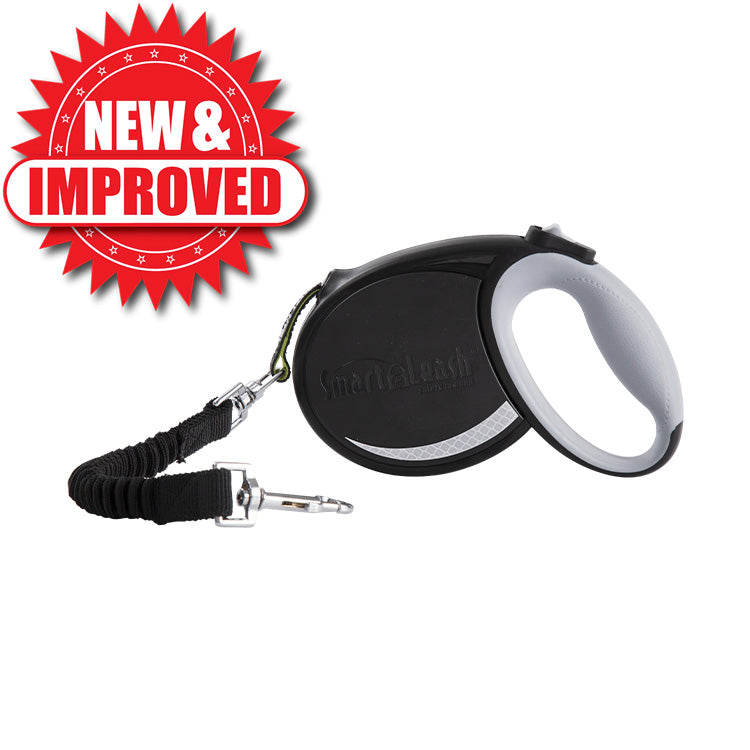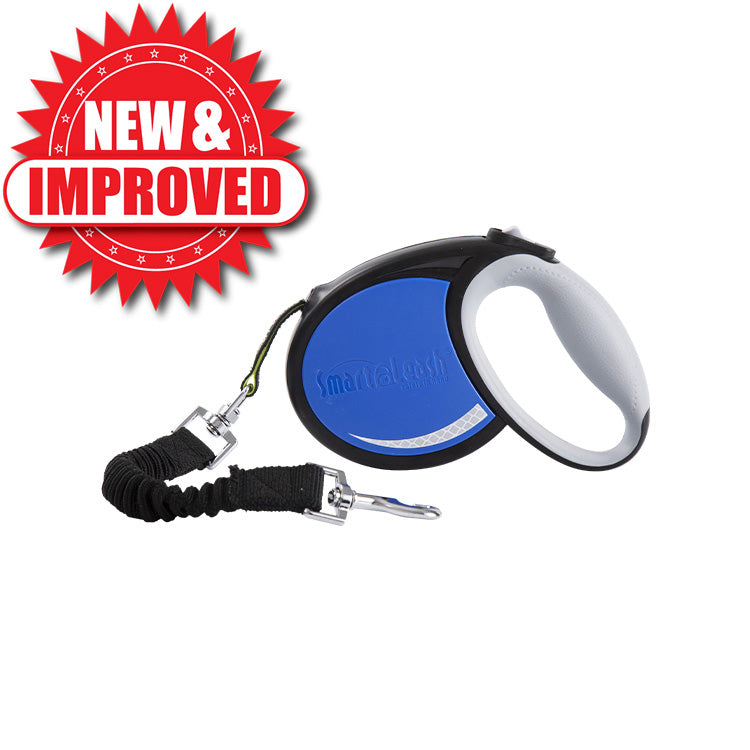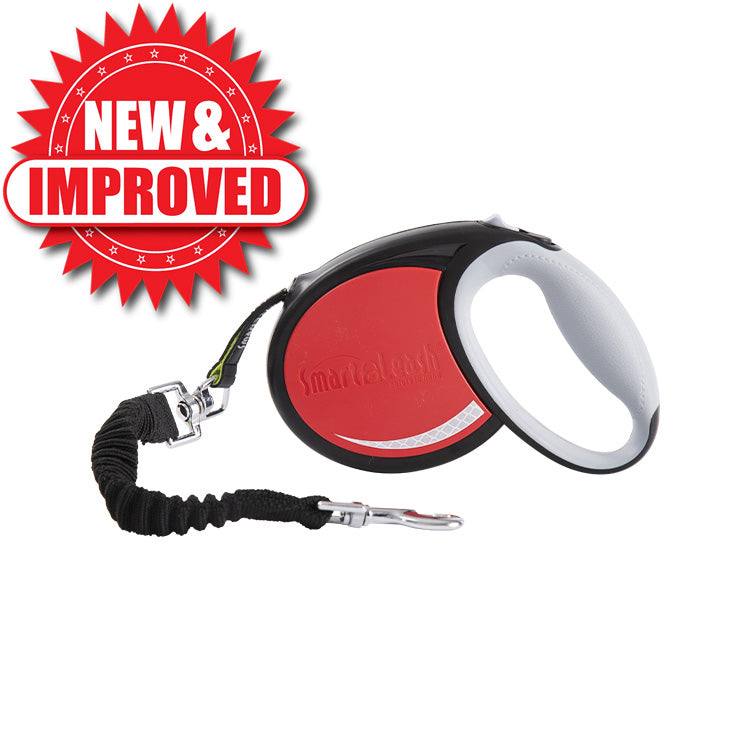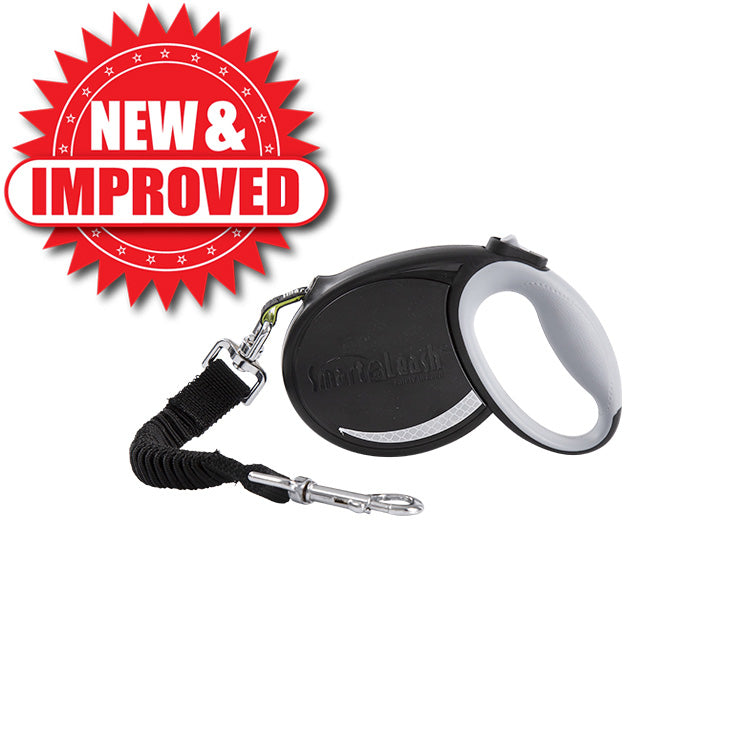 🐶SmartLeash Solves The Problem With All Other Retractable Leashes: Your Dog Can Dart Before You Reach The Brake Button🐶
SmartLeash is the FIRST AND ONLY retractable dog leash that protects you and your pet. When your dog tries to unexpectedly run or bolt from you, SmartLeash quickly, safely and automatically locks the leash. SmartLeash then stays locked until your dog releases tension on the leash, providing both you and your dog a worry-free walk once again.
Does your old retractable leash worry you? What if your dog runs after that squirrel, will your leash automatically brake? SmartLeash® is the FIRST and ONLY retractable leash that automatically stops your dog when he or she tries to suddenly run or lunge. SmartLeash operates like a regular retractable leash unless your dog tries to run — then Smartleash locks, quickly, safely and automatically. Like a seatbelt! It stays locked as long as your dog has tension on the leash. When your dog releases tension, SmartLeash resets instantly, ready to protect your pet again. Patented in the USA and around the world, join thousands of dog owners who trust SmartLeash.
🐶Reflective Yellow Tape, Comfortable Grip, Easy To Use Thumb Brake🐶
🐶Our product story🐶
Joe Ek was walking his parent's Miniature Dachshund, Gretel, one Minnesota summer afternoon using a traditional retractable leash. When Gretel saw a squirrel she took off, going behind Joe and quickly pulling the leash cord across his calf. He received a serious rope burn he will never forget, from a 9lb dog. Joe thought this is crazy, I had no idea these leashes could be dangerous, and set out to fix the problem inherent in all other retractable leashes: the suddenly running dog. Years of experimentation ensued, Joe knew the leash had to be safe, reliable and affordable. The SmartLeash you can buy here is the result of thousands of hours of testing, building and retesting. We think all retractable leashes should have an automatic brake but until that day, there's SmartLeash.
🐶Take a look at what our customers think about this product🐶
"I love my smart leash. Honey is only 25 lbs but she must be a slow learner because we have groundhogs along our waking path and after 6 months, she still chases after them. You would think she would get it eventually. She did break the first leash but Joe replaced it in 3 days. It is nice that someone honors their guarantee!"
"Smart Leash is awesome!! The autobrake feature works fast and allows us to control Lacey. She has learned she cannot bolt while on walks, is much happier and we are all safer due to Smart Leash!! Highly reccomend this product to make you and your pets' walks much more pleasant!!"
"Wow – this is a great leash. My terrier Smurf is learning he can't run anymore!"
🐶Frquently asked questions🐶
ALSO AVAILABLE AT