Paw Plunger®
Regular price
Sale price
$14.95 USD
Unit price
per
Sale
Sold out
Paw Plunger® gently, safely cleans paws BEFORE your pup cleans them on your best rug, clean sofa, or freshly mopped floor.

What Size Do I Need?

PawPlunger® Petite
5.25″ L x 3.5″ W x 4″ H, Opening: 2″
For puppies, toy breeds, dogs up to 15 lbs and purrfect for cats, too!

PawPlunger® Medium
8.5″ L x 6″ W x 6.5″ H, Opening 3.5″
Best for most breeds, our furry friends from about 15lbs to 75lbs.

PawPlunger® Large
9.75″ L x 7″ W x 9.5″ H, Opening 4.5″
For our biggest best friends, dogs over 75lbs with big paws!
Share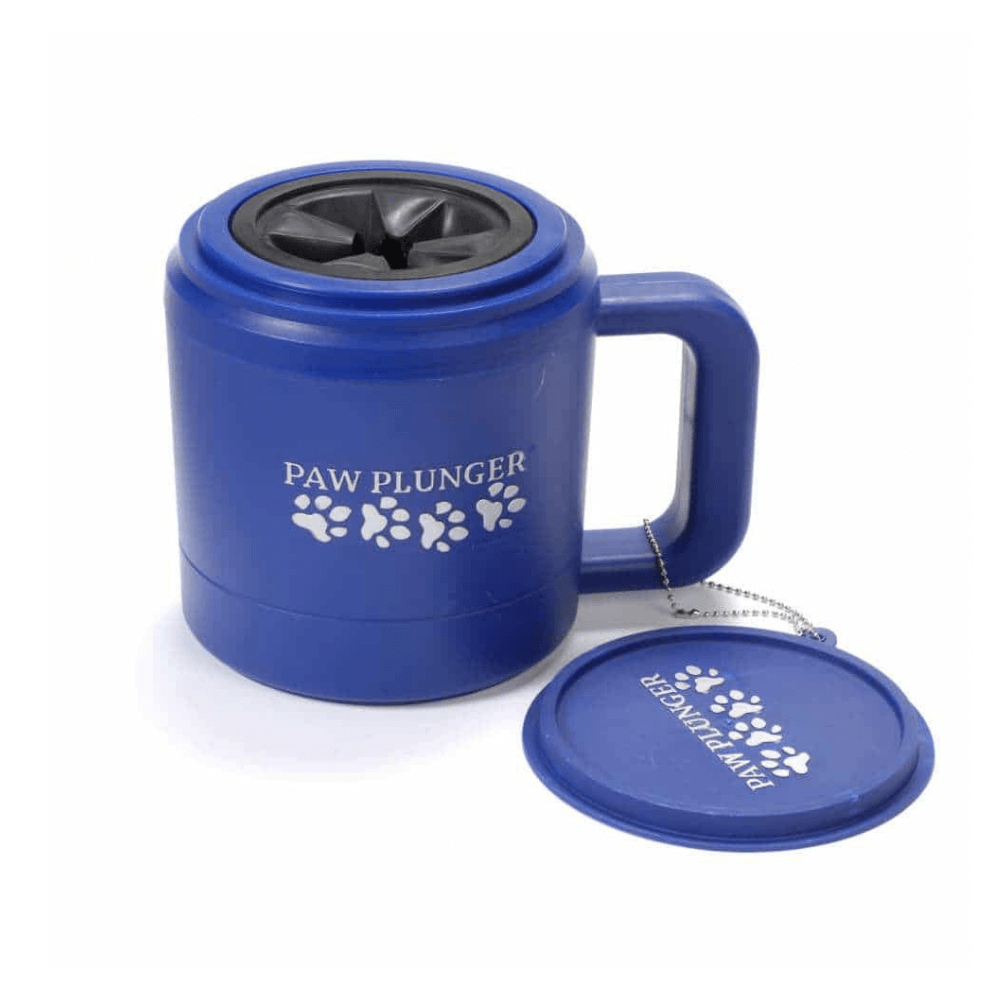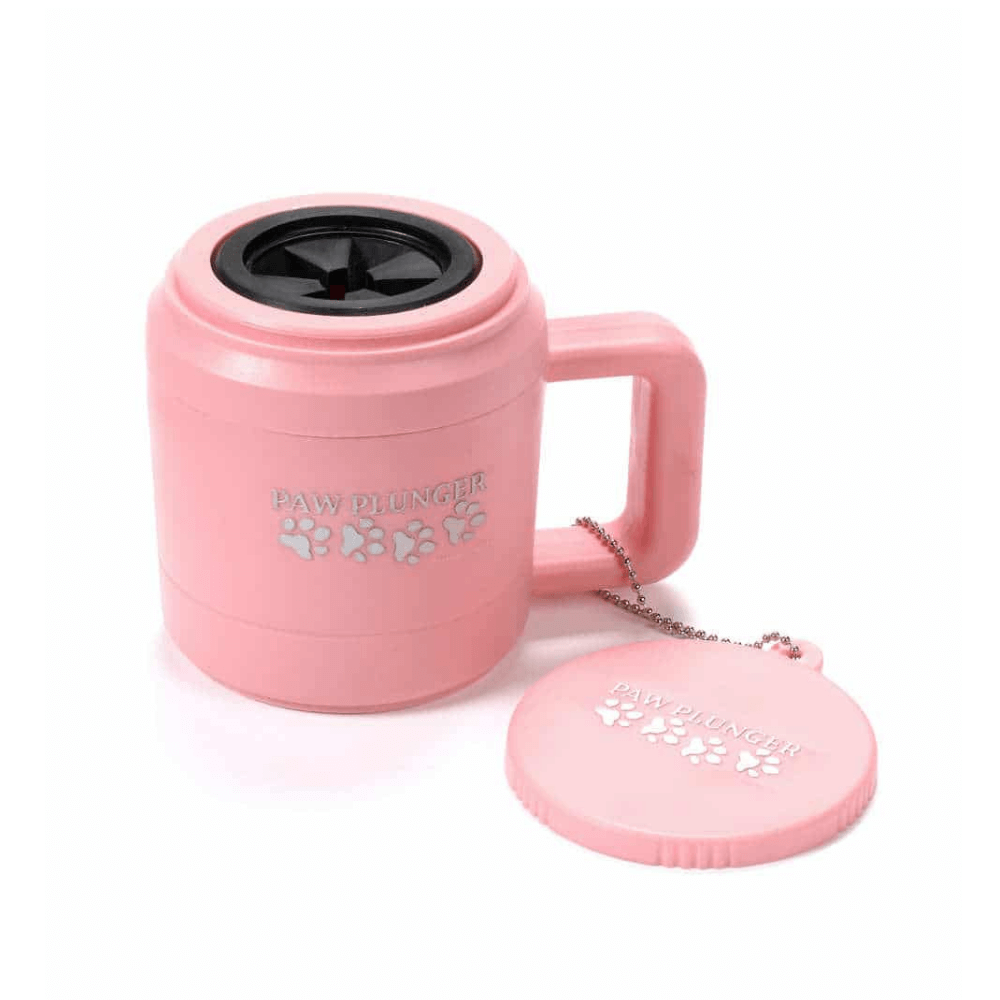 Why chose Paw Plunger?
Does your dog love to dig in the dirt? Do your house floors keep
getting muddy from your little pup? Are you afraid of outside germs coming into
your home? We understand you! That's why we came out with this Pet Muddy
Paw Cleaner.
It is critically important that
we keep our pets paws clean and free of germs. This will help protect our family
from outside germs and disease. best system for instant claw washing solution
Like you, we are frustrated
with poor quality products and the hassle that comes along with them.
Cleaning our pets should always be easy. So, we designed this Puppy Paw
Cleaner Cup with an "Easy-To-Remove-Lid" feature,
so that the entire process can be easier and more convenient for you.
Some of our Paw Plunger benefits
Safe for Dog Paws:
The soft
nylon bristles gently and effectively save your pet's dirty and muddy paws, keep
your pets clean and healthy without harming their hair and skin.
360° All-round Cleaning:
The soft nylon bristles surround the paw and remove mud, salt, dirt and other contaminants.

Easy to Use:
After use, simply pour out the used water. The top unscrews for complete cleaning.
.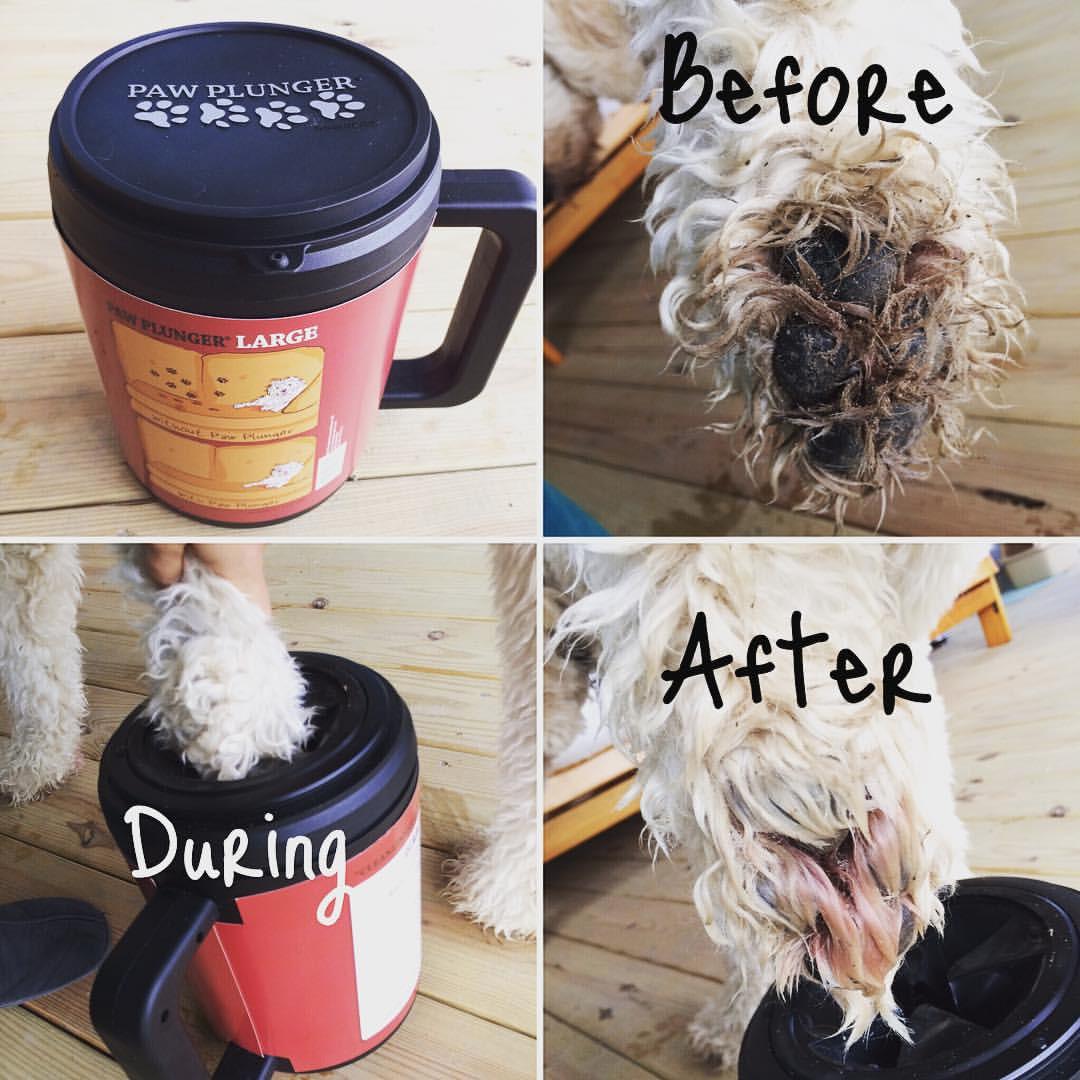 Take a look about what our customers said about this product
Sue R - ⭐⭐⭐⭐⭐
Thank you for making sure I received a "Paw Plunger"! It is fabulous!Our Cocker Spaniel is so relaxed about having his paws cleaned it's amazing! He used to resemble a "bucking-bronco" when we did the water-in-a-bowl routine. What a pleasant surprise!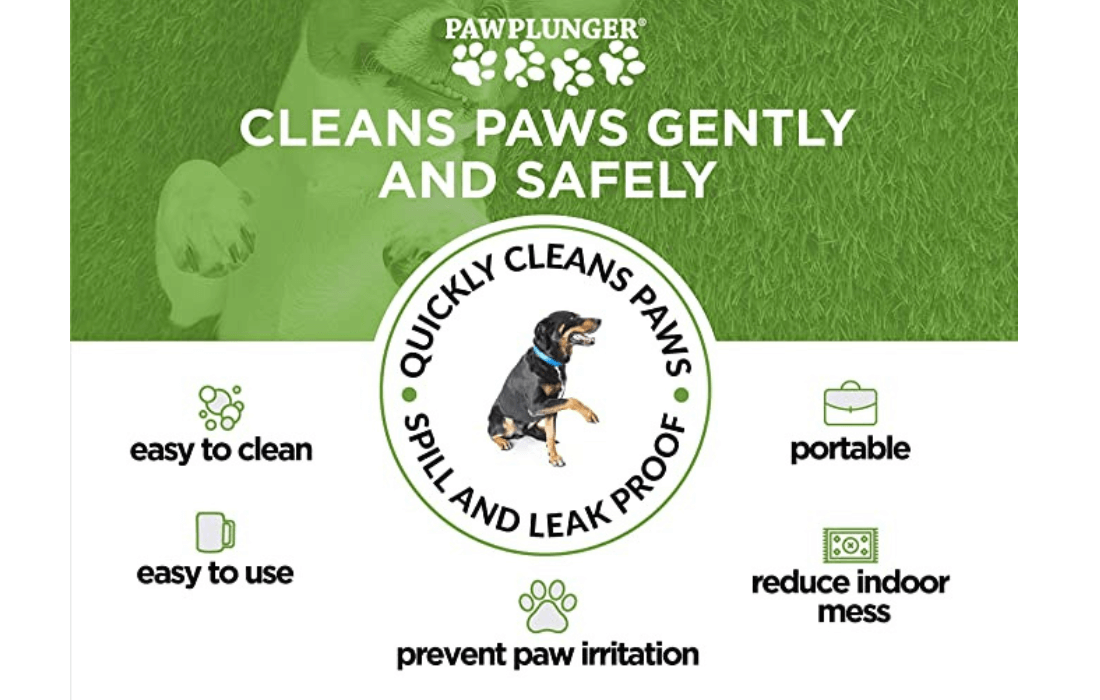 How Does It Work?
How It Works
Paw Plunger® will save you a fortune on dry cleaning, rug steam cleaning, and cleaning products… not to mention your valuable time, paying for itself in no time at all. Paw Plunger® is easy to use, safe and affordable. It's the tool for ALL seasons; spring, summer, fall and of course, winter – where ice and snow-melting chemicals can burn and sting those delicate paws.
Make sure you have a clean, dry towel nearby.
Step 1
Fill Paw Plunger® with water up to the top of the first row of bristles.
Step 2

Gently place your pup's paw into PawPlunger®, and plunge by moving the Paw Plunger® up and down. Paw Plunger® is paw-friendly, so you may gently plunge as many times as necessary.
Step 3
After cleaning each paw of dirt, mud, ice or salt and chemicals, thoroughly dry with that nearby towel!
Oh, and Step 4…
LET YOUR BEST FRIEND BACK INTO THE HOUSE!
Frequently asked questions:
Is the PawPlunger® dishwasher safe?

Yes – I have been using LuLu's original PawPlunger® for about three years. I have put in in the dishwasher a few times. But I don't recommend it on a regular basis. The best way to clean your PP is to simply rinse out and let air dry!
Is the PawPlunger® lid water tight?

It is spill proof and leak proof – but not water tight. We don't recommend storing water in it for long periods of time as stagnant water may allow bacteria to build up. It is best to fill and empty with each use.
Is PawPlunger®'s rubber, expanding top, going to squeeze excess water off the paw?

No, the rubber top is there to fit as snugly (and gently!) around your pup's paw as possible. It will help prevent spills and water from splashing out
How high do you fill the water?

We recommend that you fill your PawPlunger® to the top of the very first row (counting from the top) of PawPlunger®'s gentle bristles.
What water temperature?

Nice and cool when it is hot outside. And warm when it is cold. FYI – the PawPlunger®, filled with warm water, will instantly melt the winter iceballs that get stuck into the pads of your dogs paws after a romp in the snow.